Explore Student Achievement Topics
Mississippi's Public Schools Making Impressive Strides
Despite chronic underfunding of public schools, a crisis-level teacher shortage, and the nation's highest poverty rate, Mississippi students and teachers have consistently outpaced the national average in improvement on national test scores – for decades.
In fact, when students' test results are compared to those of their peers in other states who have similar characteristics – such as poverty rates and other factors that affect student achievement – Mississippi students and teachers out-perform most others in the country.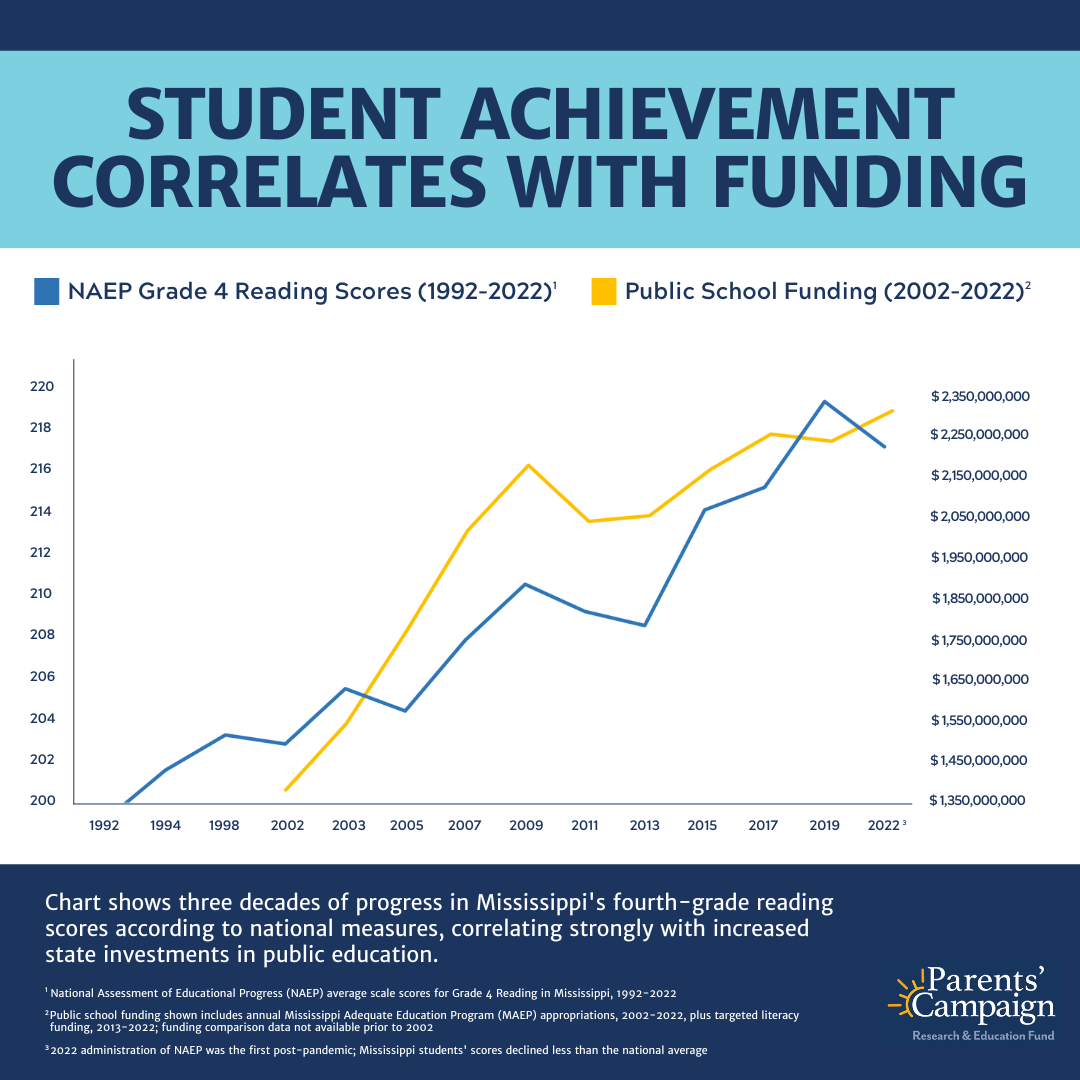 See a timeline regarding Grade 4 reading progress on national measures and corresponding events related to funding and policy.

Our state has not escaped the controversy surrounding assessment and school accountability that has consumed much of the conversation about public education. There is plenty to unpack regarding high stakes testing, accountability models, and school ratings. Take a look around our site to learn more.