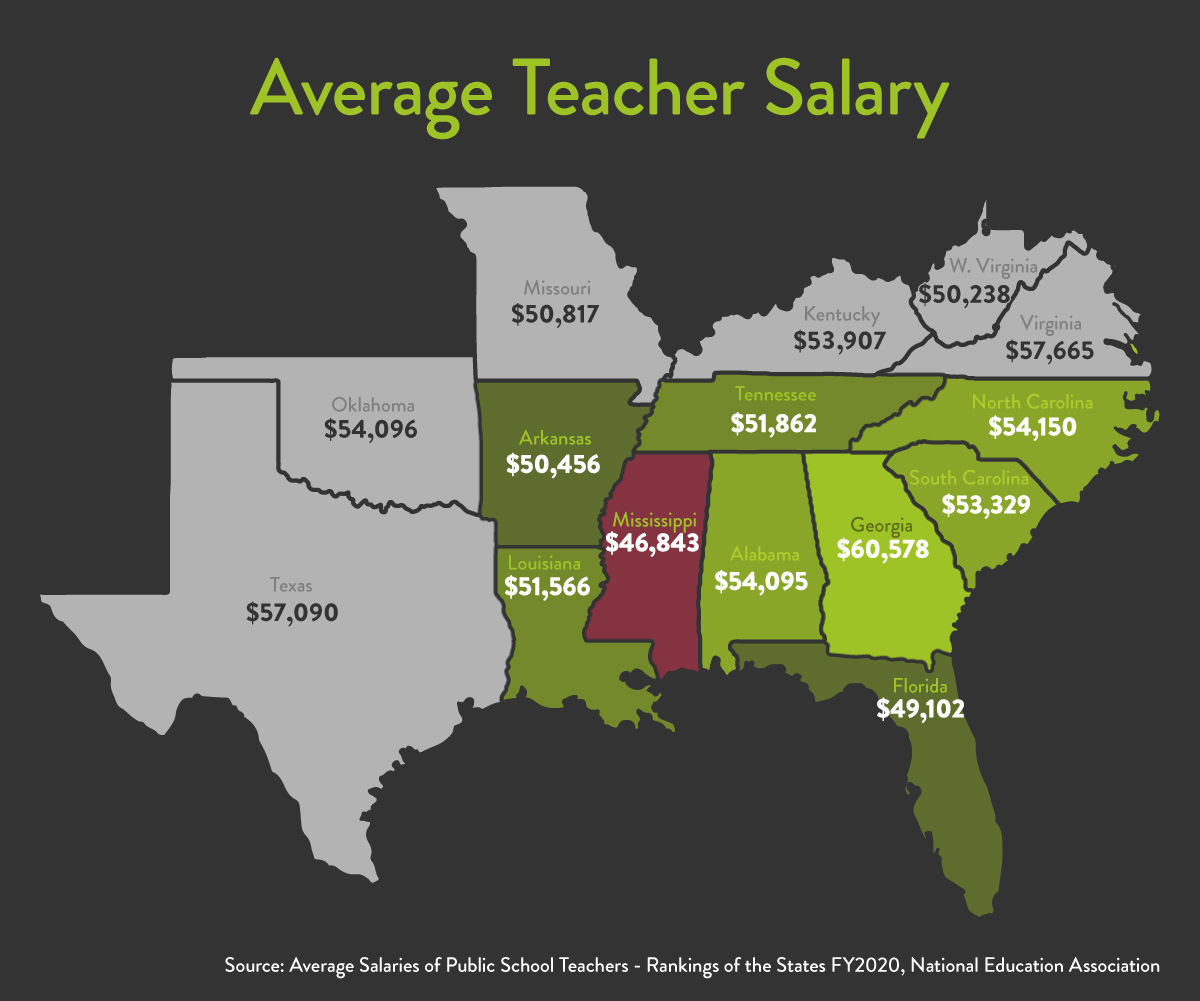 Source: Average Salaries of Public School Teachers - Rankings of the States FY2020, National Education Association
(Salaries vs. MAEP by district FY2020)
Mississippians, especially young college-educated Mississippians, have been voting with their feet against our state's status quo. The Magnolia State was one of only three in the country to lose population in the last 10 years, according to just-released U.S. Census data. Read more.
(Guest column August 2021)
If you care about teacher salaries, public school funding, pre-k, public health, child abuse prevention, safe roads and bridges, or myriad other state services, you might want to have a conversation with your legislators about the plan Speaker Gunn is pushing to reduce the state revenue that funds these critical areas. Read more.